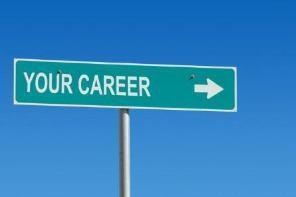 Someone looked at my resume and said that I should remove my "Objective Statement" and insert a "Summary of Qualifications" statement? Should I?

Yes. An objective statement is an old format. It is also a statement about what you want. The Summary of Qualifications is comprised of two to three sentences which summarizes why you are qualified for the job. It's written for the future employer. They want to know what you do, what you have done, and why it is important to them. Think about it as a brief elevator speech – what you want someone to know about your professional qualifications. It should be modified for each position for which you apply.

It seems like I have to customize my resume for each job to which I apply? Is this really necessary?

Yes, it is. The key areas of customization are the Summary of Qualifications statement, keywords applicable to the job posted, and highlighting or modifying experience to be in more alignment with the job description for the job posted. The bulk of your resume should stay intact.


I hear a lot about key words. What are they are and why are they important?

The electronic age is here and now. Companies use Applicant Tracking Systems to track your application, scan it, and select the candidate pool from it. Your resume is scanned to see how it matches the job description posted for hire. Look for words in the description and add those to your resume. For example, if the position is for an IT Business Intelligence professional, use the phrase BI or Business Intelligence several times in the resume. Yes, it sounds redundant, but you'll have a higher likelihood of having your resume make it through the first screening.

Searching for a job is a lot of work. What are your suggestions on how to make the biggest impact in my search?

Top of the list is NETWORKING. It is very important. It is something that you should always be doing even if you currently have a job. I've made it my personal commitment to reach out to two to three different people per week at a minimum. Now, you might say, I don't know that many people – think about people who you know from volunteer events, previous employers, clubs and associations. You will be amazed by how many people you know. Networking may help you with your current job and you never know when you might need a job. Plus, many jobs are not posted.

I've been in the work force for several years and feel like I should go back and get some additional education. But I don't want to start a degree program. What are your suggestions?

Getting a certificate in a high demand area is one way of refreshing your skills and making you more marketable. Professional Project Manager, Six Sigma, ITIL, and Professional Purchasing Certification are examples of certifications that are in high demand.


Where can I go to get help with my career?

Go to The IT Advisors, LLC. A different point of view is provided to our clients -- one from the hiring manager and executive leader -- the actual people who are making the hiring decisions. I have years of experience developing and mentoring all levels of professionals to help them achieve their full potential. Coaching and mentoring helps people think through their career challenges and plans. Coaches help an individual set their own personal goals and direction. Coaches are your advocate. Let The IT Advisors, LLC be YOUR advocate and help you achieve great things. Contact Us